Health and safety of employees and their families is first and foremost. We have provided measures worldwide to keep our employees secure since the beginning of the COVID-19 spread. Our leadership team (Indorama Management Council (IMC) and Indorama Business Council (IBC)) remains committed to doing what is right for our employees. We would like to recognize, in particular, our frontline employees and factory workers – your commitment and discipline are critical at this time to maintain business continuity. It is our priority to support you in this endeavor.
We have taken measures to ensure the safety of our sites around the world and have increased safety protocols and standards. We also have introduced preventive measures at our premises to safeguard our employees.
Like most organizations, we have eliminated business travel, postponed or cancelled physical meetings and events, in favor of doing them virtually, enhanced sanitation of facilities and enable employees to work from home while staying productive, collaborative, and fostering a sense of community. Our teams are working closely to follow the guidelines of local authorities as well. We remain vigilant and ready to adjust our measures in response to the changing circumstances.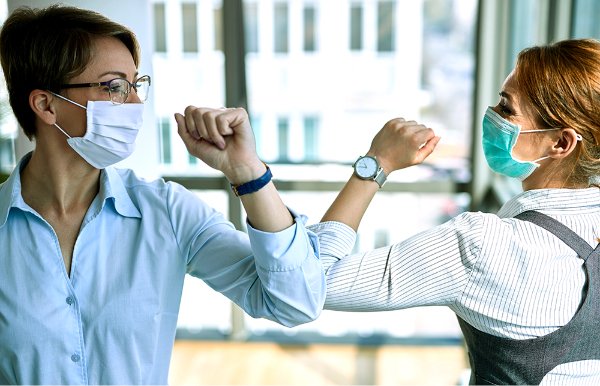 The Indorama Management Council (IMC) has been closely monitoring the outbreak. At the onset of the crisis, IVL formed the Global Emergency Management Team (GEMT), constituting our senior-most leaders. The purpose of the GEMT is to have an assigned group of IVL experts/leaders in place and capable of taking any decisions necessary to ensure the safety of our employees and limit any impact for our business.
IVL has developed emergency plans in the event of a disruption caused by pandemic and already has put in place risk mitigation actions such as travel restrictions for employees, pre-screening and restriction of visitors to our manufacturing sites, offices, etc.
Measures have been put in place for procurement of sufficient raw materials and additives, and logistics to alleviate possible impact to IVL operations. We expect our feedstock integration and geographical manufacturing diversity to help us further in sustaining business continuity.
We value you as our partners and appreciate your continued support and understanding as we endeavor to minimize the impact of this situation for all our stakeholders. We remain watchful and ready to adjust the measures in response to changing circumstances.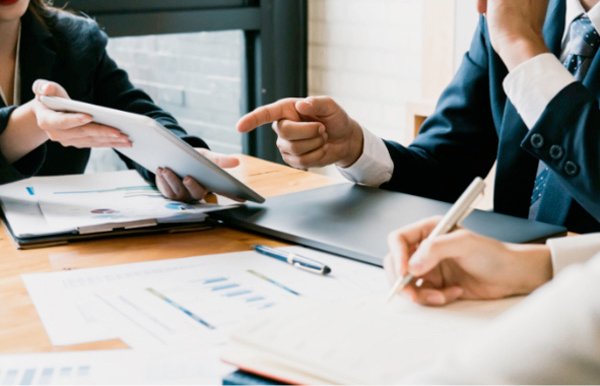 From Post-Consumer PET Bottles to Coverall PPE Suits
From Post-Consumer PET Bottles to Coverall PPE Suits
Indorama Ventures, in partnership with Less Plastic Thailand, promotes waste separation for the benefit of society, bringing post-consumer plastic bottles through a circular economy, back as PPE protective suits. These suits will help supply hospitals in need of equipment to be used in daily duties of medical staff working to fight the COVID-19 outbreak in Thailand.
We invite everyone to separate their PET bottles at home and pass them on to collectors in your area for us to recycle! The suits produced from post-consumer bottles are durable, can be washed and used up to 20 times made following the standards of the Thailand Textile Institute and Food and Drug Administration. Our factory processes the bottles into flakes, spins them into polyester yarn, woven by Thai Taffeta and cut into PPE protective coveralls by T-Plus. Through this project we hope to relieve the shortages for equipment in this crisis and encourage the public to continuously separate waste at home.
Indorama Ventures becomes the first company in Thailand to produce high standard recycled PET fibers to manufacture PPE suits for medical use, working in collaboration with Less Plastic Thailand, Thai Taffeta, T-Plus, TOA Paint and GoWith20. The PPE suits are made from PET bottles collected in Thailand through various organizations and recycled into fibers at our facility in Nakhon Pathom.
With this development in recycled PET fibers following the regulations of the Government Pharmaceutical Organization, we are producing over 20,000 PPE suits to distribute to over 200 hospitals across Thailand by August 2020.
Let's #recycle together!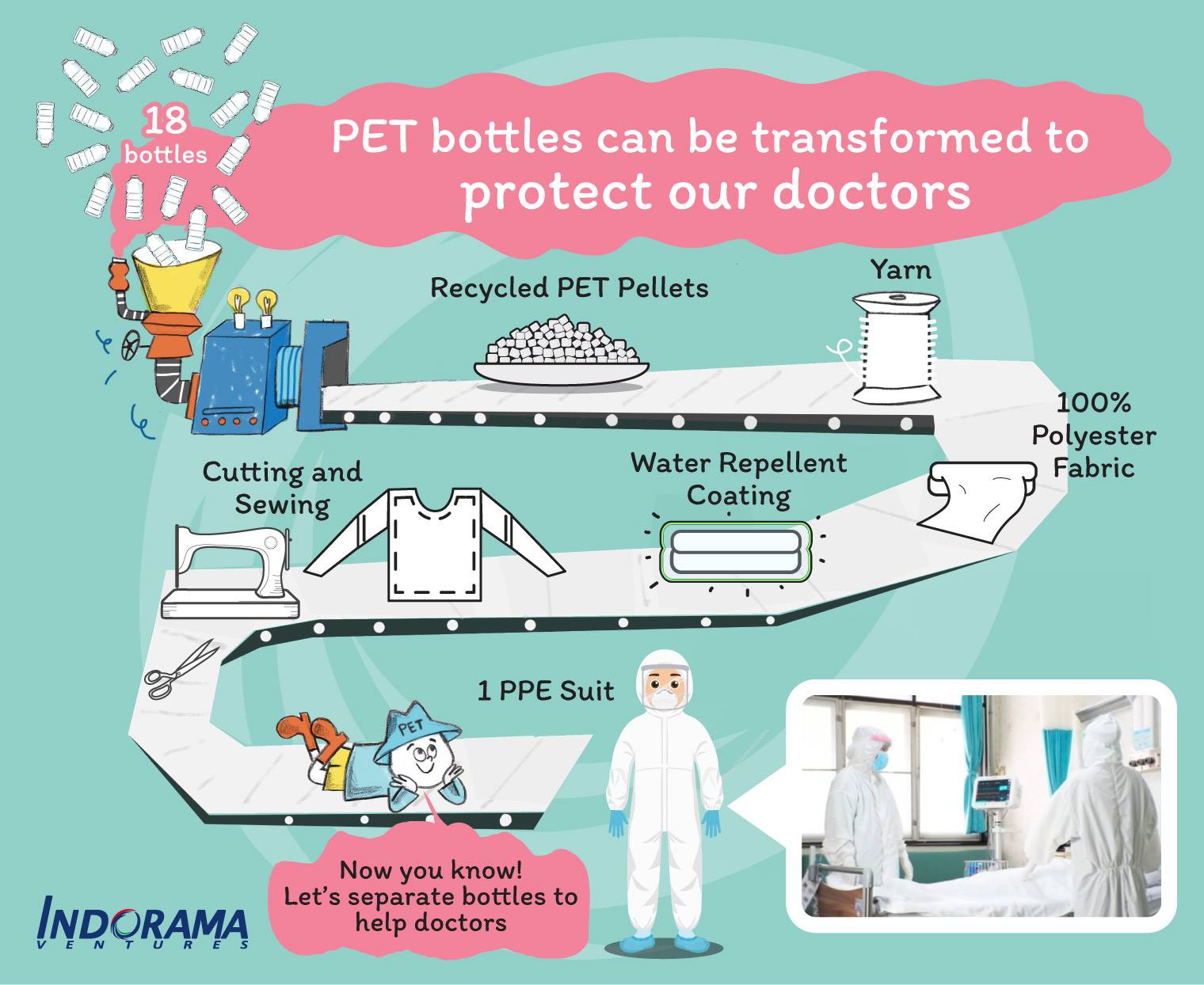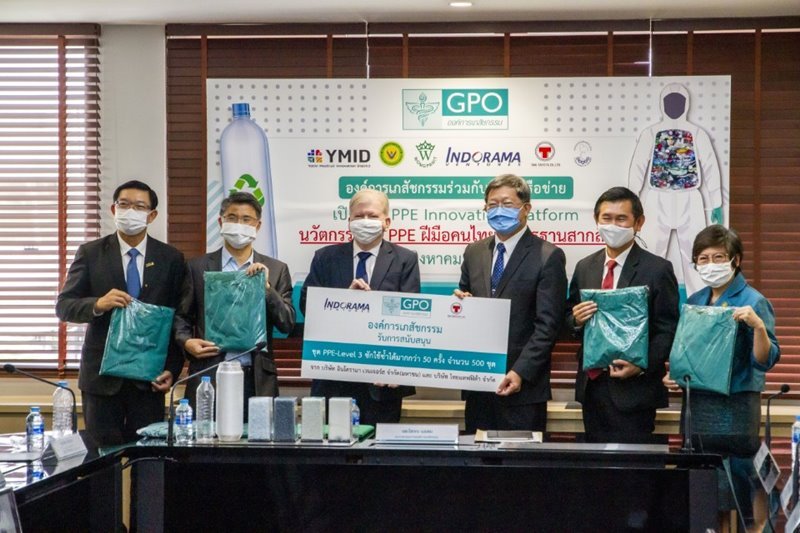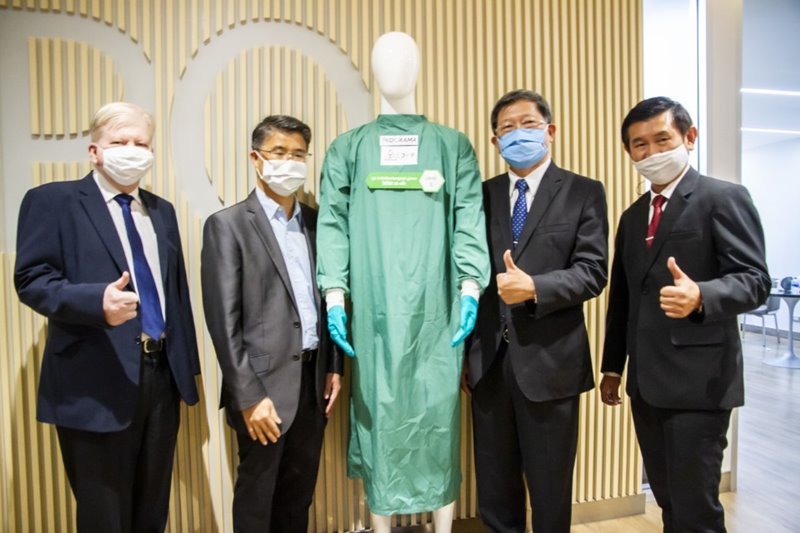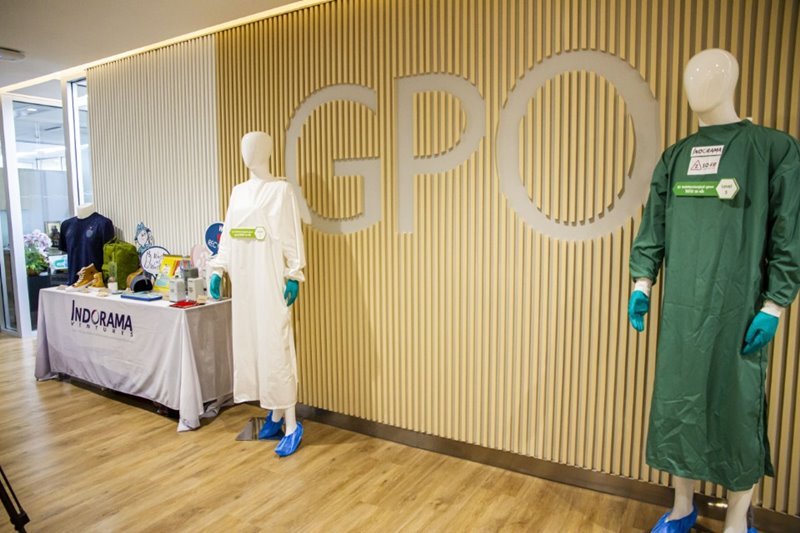 18 August 2020
Indorama Venture Plays a Successful Role in the "PPE Innovation Platform"
Indorama Ventures, in partnership with Thai Taffeta, is proud to be part of the "PPE Innovation Platform", collaborating with the Government Pharmaceutical Organization (GPO) of Thailand.
Today, 500 PPE suits made from IVL's recycled fibers and woven by Thai Taffeta were handed over to the GPO for distribution to medical personnel working against the COVID-19 outbreak. For the first time in Thailand, the suits are classified as Reusable Isolated Gown Level 3 PPE suits which can be washed and reused up to 50 times. They are made of 100% recycled PET fibers, illustrating a successful circular economy model and reinforces waste separation for plastic recycling.
Supports to Communities and Society
Supports to Communities and Society
With the socioeconomic impacts of the pandemic hitting vulnerable and marginalized groups particularly hard, business can step up to support communities in need. We provide a helping hand to the communities around the world. This is the moment to demonstrate grace under pressure. This will be a time when we can be a true force for good. Let help to get through this – it is part of our values and people will remember.
We led by our Integrated Oxides and Derivative business (IOD), we have successfully adapted our facilities in the US to manufacture hand sanitizers. These are hygiene products that help protect people from COVID-19 infection. We also expect to apply the same process to manufacture sanitizers at our international sites in order to help relieve the global shortage of essential supplies.
As a responsible corporate citizen, we have been supporting and encouraging medical personnel and people affected by the COVID-19 pandemic. Social contributions through our facilities worldwide.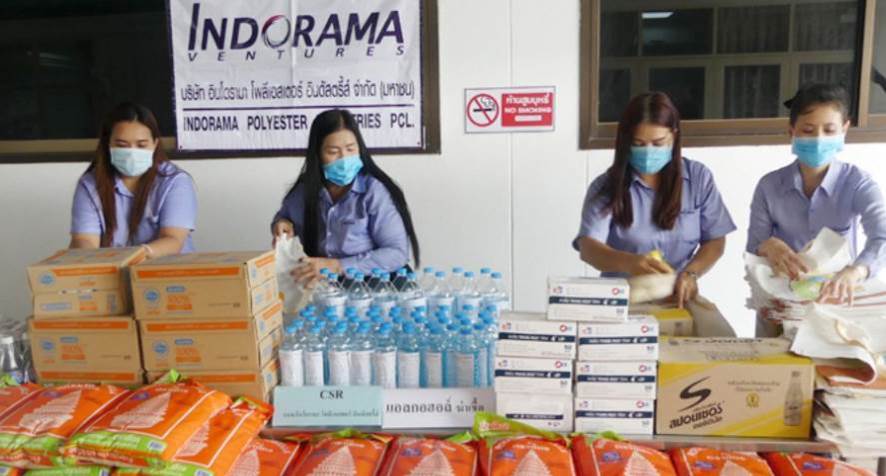 We actively responded and supported our communities through the IVL Foundation and CSR activities around the world. Furthermore, in 2020, we established an IVL COVID-19 Fund (US$ 2.5 million) to support the provision of necessary supplies for communities and hospitals.
Throughout 2020, we contributed US$ 1.88 million to support for 135 organizations in 29 countries with necessities to people, medical personnel and those affected.
Contributions through IVL's COVID-19 Fund (US$1.88 million)
Support for 135 organizations in 29 countries
Food, Beverages, Clothing, and Essentials