Open Innovation
Our innovative approach drives us to find better, safer, more cost-effective ways to solve day to day problems and challenges of our customers.
Internal Collaboration
Indorama Ventures strives to develop an organizational culture that continually supports and promotes innovation and talent, and which provides an environment that encourages creativity, risk taking and learning. Through empowered teams, our employees are encouraged to share ideas and rapidly translate concepts to prototypes for evaluation.
As a global company, we have defined innovation, and research and development as crucial topics for our strategy meetings. Every year, senior executives and staff from around the world who are involved in innovation are invited to participate in the meeting to discuss development strategies and how best to respond to market competition. We focus on strategic planning to increase product development, improve customer relationships, and encourage sustainable operations.
We use Lean Six Sigma in our organization to improve operational efficiencies and are now leveraging Design for Six Sigma (DFSS) fundamentals to benefit our innovation process.
Within Indorama Ventures, Six Sigma serves as an important competency with respect to our operations. By including elements of design for Six Sigma, we can introduce the fundamentals, and predictive tools and capabilities to implement quality into the system as part of our innovation process.
Vitality Index
(means revenue generated from the sale of products developed during the last five years)
Fibers Business
2022 Performance
Target = 23%
Actual = 22%
Combined PET Business
2022 Performance
Target = 31%
Actual = 27%
IOD Business
2022 Performance
Target = 22%
Actual = 21.1%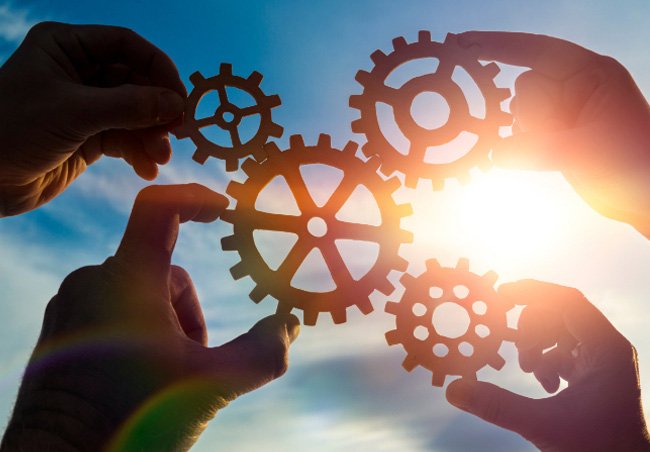 External Collaboration
Indorama Ventures partners with our customers to deliver solutions which meet, or exceed, their process and application requirements in addition to our internal requirements. Currently, we are working with our customers on more than 100 ongoing projects. Some examples include the Polyclear® resin which allows extrusion blow molding of clear containers with handles that are fully recyclable within the clear PET stream, and Oxyclear®, which preserves the freshness, taste and appearance of food in glass-clear, attractive packages. We also support our customer's light-weighting requirements through advanced resins. Some fiber innovations include a new lightweight material called Enka ®TecTape hybrid roving, by PHP Fibers. The rovings combine twist-free, aligned continuous glass fiber with thermoplastic multifilaments.