Responsible Sourcing
We have been focusing on positively influencing and collaborating with supply chain partners to promote ESG best practices and to minimize intrinsic risks that can have a significant on IVL and stakeholders.
The supplier evaluation process, initiated in 2014 and extended to 100% of raw material suppliers and critical non-raw material suppliers in 2015, has continued up to now. This process is applicable to all new raw material and critical non-raw material suppliers. The process involves a systematic and harmonized approach, requesting that suppliers respond to a self-assessment questionnaire that will assist in assessing opportunities and risks relating to human rights, child and forced labor, governance (regulatory compliance) and improving a sustainable supply chain. IVL emphasizes the following elements in its assessment of suppliers through the Supplier Code of Conduct and Supplier's Self-Assessment: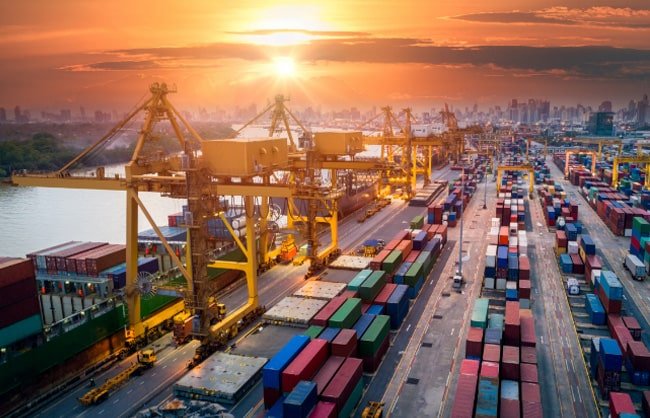 Addressing on the company's awareness on ESG in its supply chain
As sustainability has prevailed and been raised globally, IVL responds to the changing trend by clearly addressing ESG awareness and consciousness in the entire supply chain to ensure its sustainability-oriented process. IVL has developed a comprehensive policy on its way to world class sourcing with a focus on sustainability. The company systematically integrates sustainable initiatives into not only supply chain strategy, but also its holistic business thinking.
IVL committed in compliance with environmental standards included ESG in legally binding agreements with key suppliers.
In 2022, we provided ESG capacity building with a focus on our raw material suppliers that has contributed to approximately 70% of our raw material spending and engaged with more than 40% of suppliers within this category.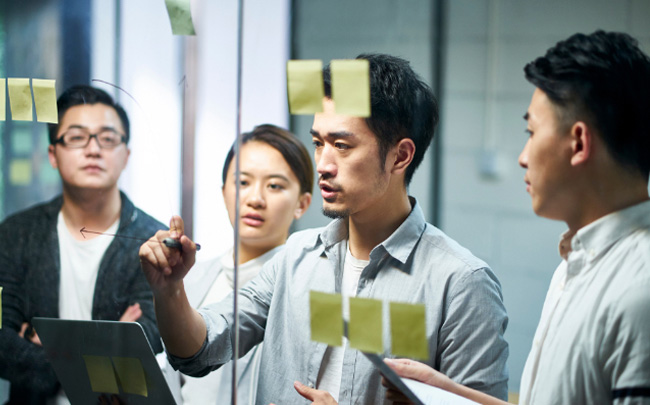 Communicating its strategic commitments for sustainable future in supply chain
The company communicates on its long-standing strategic commitment that reflects comprehensive approach on supply chain, internally and externally. For internal operation, we certify that our upstream to downstream processes will be embedded with sustainability. Externally, we will make sure that interactions with other agencies will comply with the same principle.
Innovating sustainable and environmentally-friendly supply chain
The sustainable approach will be developed and innovated through engagement and support of IVL's suppliers and partners. An efficient supply chain is vital for businesses to deliver their products to the consumers. As the global marketplace continues to evolve, supply chain management needs to be enhanced to be more innovatively and proactively to balance product flow and costs throughout a product's life cycle. We believe that innovation can greatly impact supply chain performance through product design, sourcing materials including sustainable sourcing of renewable raw materials, substitution of raw materials based on fossil fuels with natural or bio-based raw materials1, raw materials with low toxicity, manufacturing products.
1IVL is monitoring best practice and reviewing studies and will pursue opportunities to substitute raw materials based on fossil fuels when the overall sustainability case for substitution is clear from GHG, human health, and biodiversity perspectives.
Sustainable and Green Procurement
IVL always strives to utilize environmentally and socially responsible materials, products and services which are high performance, safe and lasting in value. We understand every product's life cycle impact on the environment and human health with an aim to:
Encourage sustainable consumption
Reduce its impact on the environment and human well-being
Support sustainable long-term markets for recyclable materials
Contribute to sustainability through community and societal progress
We are achieving further reductions in emissions by consuming renewable energy (biogas, biomass and renewable electricity) in our operations and are considering increasing the use of renewable electricity, both onsite (rooftop and ground-mounted) and offsite (virtual power purchase agreements). These sustainable business decisions help us better manage our resources, improve efficiencies, achieve greater savings and accurately forecast future costs. In 2022, we procured 209,212 tons of bio-based raw materials (Bio-MEG, PLA and cellulose) for our bio-PET, biopolymers PLA, and tire cord fabric production. We also sourced and recycled 342,961 tons of post-consumer PET bottles and materials.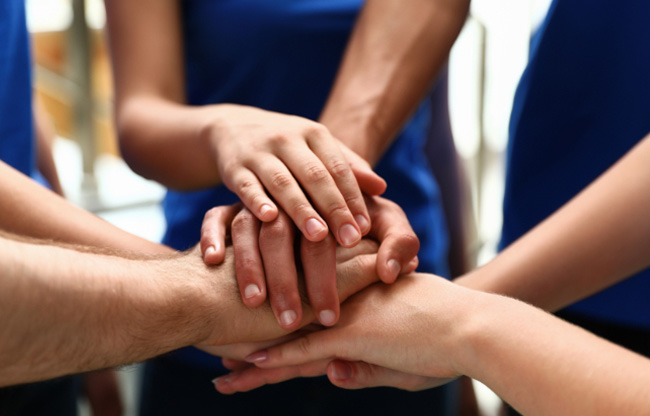 Outreaching sustainability to external stakeholders, communities, and societies
We have engaged with some of our key suppliers to join hand on the sustainable supply chain management as well as responsible consumption with the Scope 3 emission reduction ambition. This initiative will leverage all players in value chain to achieve our and their sustainability goals on GHG emissions, and also serve the climate action according to the Science Based Targets (SBTs) of the Paris agreement together with the SDGs. The systematic process of this initiative will be rolled out in 2021 and our SBTs will be set within 2022 in line with our ultimate goal – towards carbon neutrality.
Evaluating and managing risks
The company continuously evaluates and manages risks across end-to-end supply chain for development and implementation of effective business risk strategy. IVL ensures that all emerging risks will be properly mitigated through developed diagnostic tools, mechanisms and resources dedicated to the resilience of industrial systems and the environments in which we operate.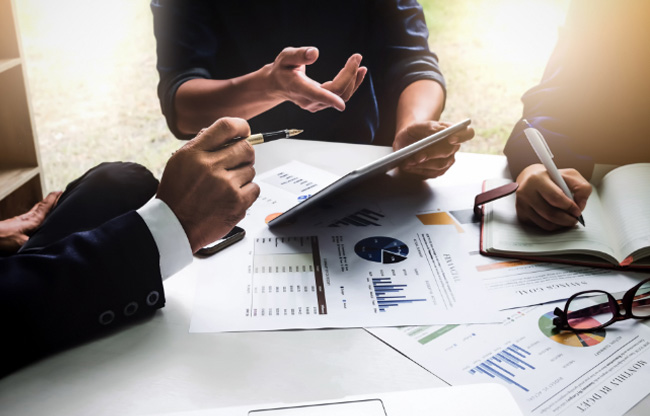 Ongoing process of continuous improvement of the company's supply chain
The company makes sure that we will maintain our management in an environmentally responsible manner. We will continuously identify and manage to improve our practices processes and products to reduce their risk and impact throughout the product life cycle. We will also seek opportunities to make our new and existing facilities inherently safer.
Suppliers
The Supplier Code of Conduct has been implemented in order to encourage the Company's supply chain to acknowledge and implement universal standards. This document is incorporated to supplier in the vendor selection process and require acknowledgement from suppliers. Additionally, the Supplier Code of Conduct is mentioned in the Term of contract of both buying and selling activities with IVL. The supplier evaluation process, initiated in 2014 and extended to all raw material suppliers, critical non-raw material suppliers and contractors in 2015, is ongoing. Suppliers include contractors, and the process involves a systematic and harmonized approach.
Requesting that they:
This process enables us to:

Acknowledge the Supplier Code of Conduct
Respond to a self-assessment questionnaire

Assess Environment, Social and Governance (ESG) risks and identify opportunities
Assess risks relating to human rights including child and forced labor
Classify suppliers into high, medium and low risk groups and collaborate with them to address the findings of assessments, thereby improving efficiency and reliability in the supply chain
Ensure that suppliers adhere to our Human Rights Policy
Palm oil and Palm Kernel Oil Traceability - Mills List
There are social, environmental, and economic challenges associated with palm oil and palm kernel oil production. The Roundtable on Sustainable Palm Oil (RSPO) is a non-governmental organization (NGO) that develops and implements global standards for the sustainable palm oil and palm kernel oil chains. Indorama is a member of the RSPO. In support of the causes it protects, we have established a Responsible Sourcing Policy for palm oil, palm kernel oil and derivatives. This policy sets out specific requirements for suppliers of this renewable raw material that is so important for our business. Indorama strives to increase the transparency of its palm derivatives supply chain.