Environmental Sustainability
We are expanding the scope of our environmental stewardship. IVL commits to
operate in compliance with all applicable regulatory, reputational and/or
market risks related to climate change, and lower the GHG emissions.
To ensure compliance with IVL's Environmental Health and Safety Management Policy, the M&A ESG Due Diligence Checklist was developed as a guideline on environmental, social and governance screening criteria which required data over the past three years. We have formalized a process to assess and document environmental risks considering the start-up of new operations, change of operations and/or periodic review of risks related to current activities. Moreover, regular audits are performed of the environmental impact of our operations.
Our Sustainability Ambitions Towards Net Zero
Environmental Projects and Social Process Innovation (2019-2022)
Environmental Return on Investment (EROI)
We are committed to effectively managing our environmental footprint. Every year, we invest in initiatives that have a positive environmental impact as well as cost-savings. All of our investments undergo a feasibility and financial analysis to ensure that each of our projects are sustainable. Through our Management Information System (MIS), we track our capital expenditures, operating expenditures, cost-savings and environmental impacts for all of our projects. We are continually improving our MIS and therefore improving its coverage of our plants as well as our projects.
We also implemented other non-energy related projects such as water savings, reducing use of raw materials, chemicals, and feedstock consumption, reducing wastewater sludge disposal, and a reduction in other waste in our processes which helped in cutting emissions.
Environmental Non-compliance cases
We have a consistent and organized environmental compliance management system in place and are proactive throughout the year in ensuring that our operations are in accordance with all applicable environmental laws, regulations, standards and other requirements.
Corrective actions were taken, and the lessons learned were shared with all concerned parties as part of our transparency and knowledge-sharing efforts.
Operational Eco-efficiency and Environmental Return on Investment
To reduce avoidable environmental impacts, asset maintenance will ensure optimal operation. This, and other investments, will be monitored using Environmental Return on Investment (EROI) calculations. Besides our own businesses, we will also minimize such impacts from non-managed operations and joint ventures by engaging with our partners and stakeholders.
As a part of improving our operational eco-efficiency we are committed to reducing GHG, air emissions, and continue certifying all of our operated sites to the ISO 14001 standard to ensure standardization across all sites with regards to environmental management.
Supply Chain Management
We are now selecting contractors and suppliers based on their environmental, social and governance (ESG) performance. The ESG performance of current suppliers will be reviewed regularly and we expect to collaborate with our customers to reduce any environmental impact from logistics to support a circular economy.
Waste Management
We want to manage our waste in a responsible manner and exceed regulatory requirements where possible. We have strict compliance standards in place to manage waste at sites. This includes proper waste accounting by name, type and code (as required by law), storage location, methods of off-site transportation, treatment and disposal. We record the quantity of waste generated, stored onsite and disposed of onsite and off-site, committing ourselves to waste reduction and disposal by using partners who can reuse, recover or recycle waste, thus reducing hazardous waste and ensuring that its disposal is handled by qualified vendors.
Sustainable Growth
In order to grow sustainably, we use the criteria set out in our environment policy when conducting due diligence prior to mergers and acquisitions as well as when planning Greenfield expansions.
Renewable Energy
IVL looks for opportunities to replace fossil fuels used in our own processes. We are increasing the use of renewable energy across our business as natural resources are finite and we recognize the need to lower our dependency on carbon-based energy production. Six of our plants, UAB Orion Global Pet in Lithuania, Indorama Ventures Quimica in Spain, Wellman International in Ireland, UTT Technische Textilien in Germany, Indorama Ventures Portugal PTA, and Kordarna Plus in Slovakia are using 100% renewable electricity. IVL continues to explore further possibilities to increase the our of renewable energy. We are committed to sourcing more electricity from renewable sources at our sites.
In 2021, we utilized 2.56% in renewable energy resulting in 2,803,265 GJ and achieved 7.5% in renewable electricity consumption. This resulted in a 143,175 tCO2e reduction in GHG emissions.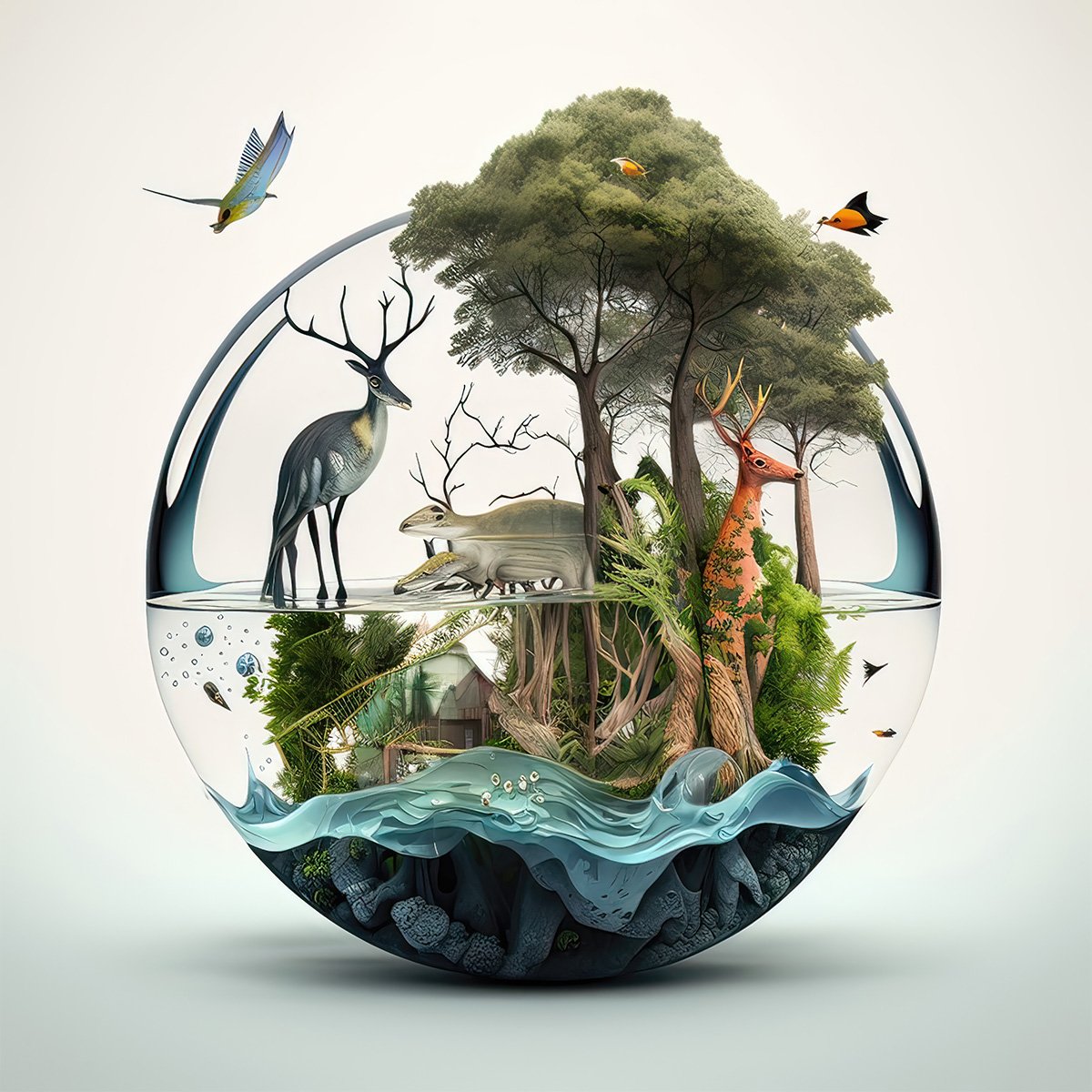 Biodiversity
Biodiversity, in the most general sense, is the diversity of life, and refers to the range and variety of life that share a defined habitat, an ecosystem, and the interdependencies formed in the community. In each ecosystem, organisms work together and interact with the environment (air, water, and soil), to maintain balance and support life. According to the WEF's Global Risk Report, biodiversity loss is one of the three most severe risks facing the planet over the next decade. This will lead to environmental impacts and have far-reaching economic and social costs.
IVL is committed to sustainability and aware of the importance of supporting biodiversity. In line with our focus on UN SDG #14: Life Below Water and #15: Life on Land, we understand the importance of biodiversity and the need to take action to protect the ecosystem.
Product Stewardship
We are committed to lowering our combined Scope 1 and Scope 2 emissions intensity by 10% by 2025 and 30% by 2030. To support this commitment we have provided GHG inventory training to all of our relevant staff and have completed our global GHG inventory.
As a circular economy relies substantially on recycling materials, leading to less water, energy and virgin material consumption, we expect to lower GHG emissions. Environmental impacts can be minimized at each stage during the product design, manufacture, handling, and transportation steps. We are now proactively seeking out solutions to environmental challenges where GHG accounting, climate change risk mitigation and innovation become part of our strategy.
Explore More
Recycling
We at IVL see the recycling of PET at the very core of our contribution to the global effort to create a Circular Economy, a system where the use of virgin resources are minimized and materials are recycled over and over again. Expanding and improving recycling are important ways to help address climate change.
Recycling Business
As the world's largest producer of PET, Indorama Ventures has reacted to the challenge on resource management issue as well as on the requirement for sustainable packaging from our world-class customers by establishing the recycling business. Our recycled products are bottle flakes, recycled PET or rPET and recycled fibers.
Explore More
Recycled Products
We entered the recycling business in 2011, and provide the production facilities that transform post-consumer PET bottles into flakes, rPET resins and recycled polyester yarns.
Other Initiatives
Apart of our recycling business, we have also initiated many projects concerning to the environment issues. We have run the educational projects on waste segregation, motivation on upcycling and the raise of awareness in 3R.