Policy on Health and Safety
IVL is committed to providing a healthy environment and a safe workplace for all staff through a combination of interactive consultations from all of its employee groups. This helps to identify and implement the measures needed to achieve our target of injury-free workplaces and process safety. We use a risk-based approach to identify concerned staff who may require assistance in stress management in addition to adopting ergonomic improvements at workstations to provide an environment that relieves stress and increases productivity for everyone. We are working with the Joint Action Committee of employees to ensure that all levels of our workforce are in statutory compliance, taking account of compulsory and periodic Health & Safety Training while equipping all staff with Personal Protective Equipment (PPE) in-line with their responsibilities. We are determined to maintain zero fatalities in our operations and to continually improve our performance in health, safety and well-being through certification of the ISO 45001/OSHAS 18001 management system, internal corporate standards.
Health, safety and well-being represent our core values. Indorama Ventures PCL. continuously implements programs for improvements and places the health and safety of our workforce at the forefront of our activities. We fulfill our core values by often going beyond legal provisions concerning health and safety. This enhances our appeal as an employer of choice, promotes employee satisfaction and productivity, and ensures that we continue to attract and retain a capable workforce.
Percentage of workforce represented in formal joint management — worker health and safety committees = 91.80%
Zero fatalities in 2020
Placing the EHS function at the core of the business provides continuity, realizes efficiencies and allows us to achieve synergies with other enabling functions such as Sustainability and Business Continuity. The EHS function also allows for stronger central steering, increased expertise and is integral to achieving our sustainability vision.
EHS's four core accountabilities
Governance and Standardization
Standardize practices across process safety, environmental compliance, industrial health & hygiene, general safety and software.
Define systems, a common methodology, and new tools to facilitate the execution and monitoring of standards via audit protocols.
Assurance
Develop & deploy EHS KPIs for use across the Company.
Design an audit system and analysis of EHS maturity across programs.
Evaluate regulatory compliance, adherence to EHS standards at sites, and transparent reporting to management through monitoring.
Building EHS Capabilities
Investment in the EHS capabilities.
Strive for high standards of EHS performance from all employees.
New activities, such as audit member participation, networking, and serving on Communities of Practice (COP).
EHS Communications
Systematic approach to communications via the Global EHS SharePoint site, monthly reports, quarterly discussions with C-Suite, networking meetings and Group Share events.
Focus on a communications strategy for external stakeholders.
Health and Safety Management System
As demands increase for improved Health, Safety and Well-being, our adoption of a risk-based approach was a key strategic move taking into account all areas of risk including legislative requirements, the capacity of our employees, and the potential hazards from our manufacturing activities. As part of this process, we carried out numerous simulations and scenarios on health and safety to identify key areas of concern to improve our performance. The goal is to implement more appropriate measures which we can implement throughout our global network.
In 2020, 72% of our plants were certified with ISO 45001:2018 / OHSAS 18001:2007. An annual audit performed by professional third parties is scheduled periodically where the auditor is free to critically evaluate the strengths and weaknesses of our OH&S system. The plant manager, together with relevant OH&S staff, are proactive in addressing any observations regarding gaps or areas for improvement raised by the auditor. Their recommendations are conveyed to senior management.
Process and facility safety
We comply with the OHSAS 18001/ISO45001 standards, and one of the benefits is their individual applicability at the business and plant level. While we adhere closely to these standards and others, including Process Safety Management (PSM) principles; we also retain the flexibility to adapt our responses when appropriate.
In addition to prioritizing workforce safety, we make sure that our plant's infrastructure and equipment are regularly maintained and tested to meet international health and safety standards. We also invest heavily in ensuring that processes across our value chain function safely. This not only reduces the risk of safety incidents but improves efficiencies and maintains our position as a partner and employer of choice. It also helps us to avoid potential incidents.
Each IVL location is tasked with assuring that clear responsibilities are defined for facility safety management. Sites conduct risk assessments commensurate with the respective risk of the location and any incidents are investigated to determine their root causes. At operations where chemicals are processed, sites have inspection procedures in place to assure equipment integrity. Inherently safe design preferences are favored when designing equipment.
Intergration of Contractors to our Health and Safety System
Standard Operating Procedures (SOPs) help us to provide a safe and well-maintained working environment for employees and contractors. Our risk assessments and monitoring and implementation of protection measures often go beyond local legal requirements.
Unit registration logs are kept to maintain accountability for IVL's high hazard operations, which have well-defined procedures that govern contractor selection and utilization. These procedures include contractor onboarding requirements, access control, and specific safety plans associated with the work that contractors will be performing. In many cases, IVL uses third parties to independently monitor the performance of contractors.
Safe transport of hazardous goods and substances
We have standards in place to ensure safe transport and handling of hazardous goods and substances and comply with all federal, state and local regulations to ensure that our chemicals are being transported in a safe manner by providing Safety Data Sheets (SDSs) for all of our products. Sections related to safely transporting our chemicals include but are not limited to first aid measures, accidental release measures, handling and storage.
Moving and mobile equipment is in a preventative maintenance program. Based on the equipment and service, a scheduled inspection will be performed. The frequency of inspections and record retention will be established and maintained by the maintenance department. For pipeline integrity and safety management, the site has documented standards, pan and programs for different aspects of pipeline safety and integrity which are based on chemical industry guidelines, as well as state and federal regulations to ensures that we follow the applicable requirements.
Currently, we have a third-party contractor to audit transport (Ethylene Oxide by rail); Supply Chain audits our distributors; EHS audits our toll manufacturers.
Per the Department of Transportation (DOT), each site is required to maintain training records (employees and transport contractors) stating that DOT training has been conducted and will be done every three years. The DOT general awareness training protocols are listed in the 49 CFR 172.704 Training Requirements.
Emergency response and preparedness
Each IVL location maintains a robust Emergency Response Plan. This plan includes responsibilities for executing responses to all foreseen emergencies. We require each location/site to have written emergency preparedness and response plans and procedures. Each site conducts a risk assessment to determine the level of onsite structure needed. In high hazard locations, onsite emergency response teams undergo highly specialized training in hazardous materials spill response, medical first response, firefighting and rescue. At some lower hazard locations, sites partner with local municipalities to ensure that all foreseeable emergency response needs are met. Drills are conducted at least annually and consider the surrounding communities at high hazard sites. Sites have designated personnel identified to communicate internally and externally in times of crisis.
Emergency response drills are conducted at least annually and include local emergency response authorities as appropriate per facility. The site emergency response plan must include a section on external communication procedures to be followed during an emergency, including who is authorized to communicate with the media, and a list of regulatory agencies that must be notified.
Actions
IVL conducts an annual employee engagement survey to gauge the satisfaction levels among all staff. Specific questions on the working environment as well as open-ended questions on better working conditions are asked in order to eliminate any barriers that may impede IVL from achiever higher productivity and increased job satisfaction. The employee turnover rate and absenteeism are carefully analyzed to determine any root causes, while appropriate preventive and corrective actions are applied to prevent any recurring patterns.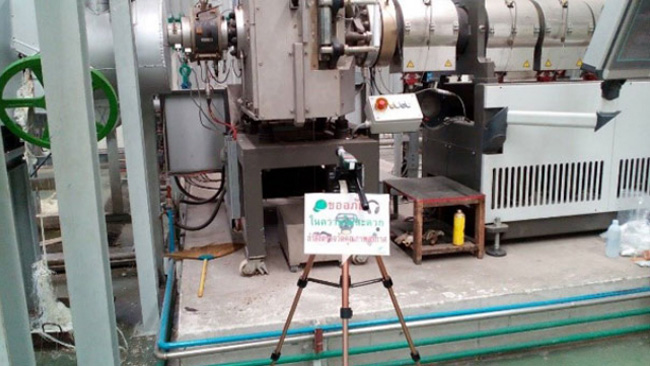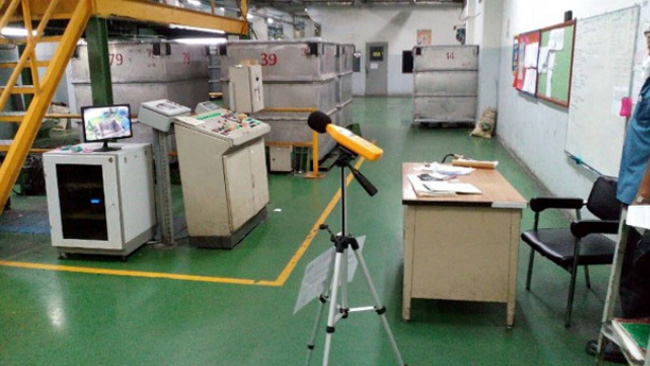 Lighting, Noise and Indoor Air Quality
IVL is committed to full compliance of relevant Occupational Health & Safety (OH&S) laws and regulations covering our plants around the world. On an annual basis, as required by law, our plants conduct monitoring of lighting, noise and indoor air quality to ensure a healthy workplace for our employees. Although our current monitoring results on lighting, noise and indoor air quality are in-line with regulations, the Safety Health & Environment (SHE) committee, together with employee representatives, are proactively implementing measures to further improve the work environment at IVL's plants.
Given that IVL's staff spend a full workday at the office, it is unavoidable that posture becomes an issue. IVL provides ergonomic workstations and chairs, adequate lighting, temperatures in-line with approved practices, quiet meeting rooms, and sufficient workspace and break areas to encourage a healthy work life and to alleviate contact stress and fatigue, boost morale and encourage engagement and productivity. At all levels, managers are required to maintain regular communications with their staff and flag any serious workstation or workplace concerns to senior management.
Voluntary Health Practices
Healthy employees make our business stronger by reducing absenteeism from accidents and illness, and improving productivity and engagement. IVL supports voluntary health practices for employees including subsidized or free access to fitness centers, in addition to a variety of sports clubs including badminton, cycling and yoga, which staff is encouraged to join. We encourage staff to take breaks to stretch, exercise, or simply rest during the workday to clear their minds, relieve stress and re-energize.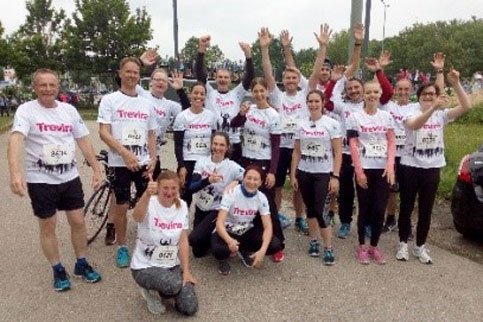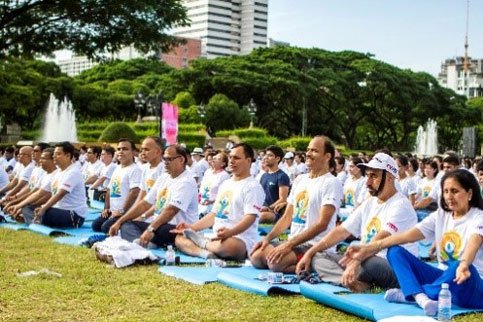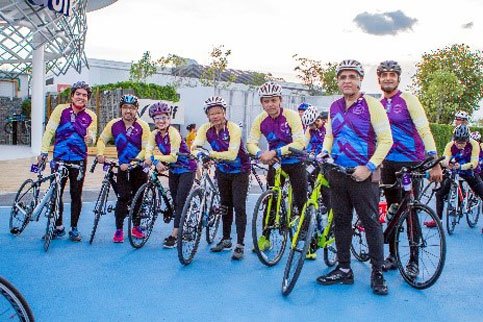 Training and Protective Personnel Equipment (PPE)
Protective Personnel Equipment (PPE) is provided to IVL employees' in-line with their responsibilities, with the purpose of preventing any hazards that may arise from their work. Health and safety training is mandatory for all new staff, and advanced topics such as, practice on CPR and special emergency cases, are scheduled on an annual basis which employees can freely attend at no cost. IVL's sports clubs and fitness center program arranged at our headquarters and our operating sites support stress management and help build employee engagement and motivation. These programs are organized and run by employees, supported by management, and involve a large number of staff. The objective of these programs is to strengthen well-being and reduce stress.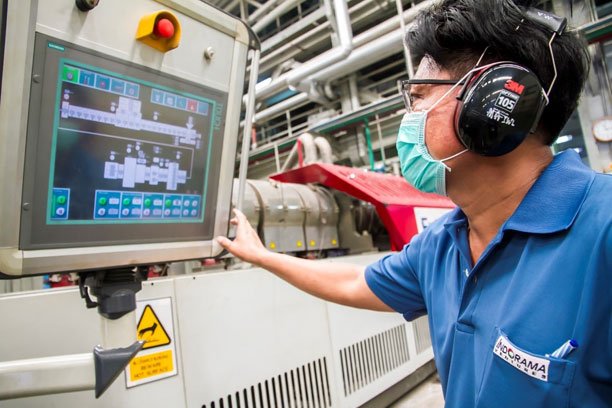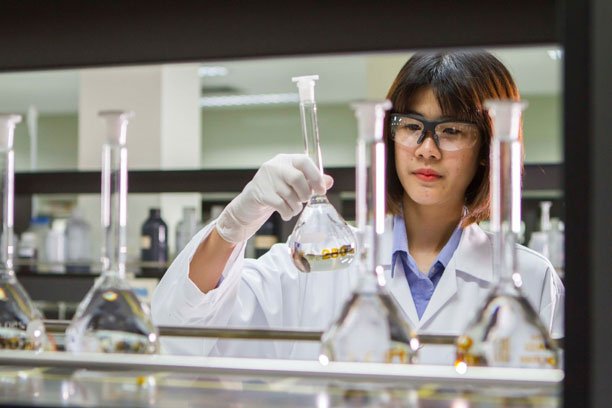 Working from Home and Flexible Working Hours
Employment at IVL consists of both manufacturing and non-manufacturing and the working time under interaction with production process could be more rigid for manufacturing employee than a non-manufacturing employee. Keeping business unit needs while nurturing work-life-balance for the employee, option for 'flexible working hours' and 'work from home' are made available upon a case-by-case basis.
Maternity and Paternity leave
Paid maternity and paternity leave is available for employees in compliance with government regulations in each country. Additional maternity and paternity leave is also available for employees on a case-by-case basis.
It's fact that many of employees in IVL are being motherhood, IVL appreciates those new born babies as valuable generation. Therefore, variety of programs that facilitate our employees to take care of their children are provided that including breast feeding room and childcare purchase voucher. Upon case-by-case basis, plant could offer domestic leave policy that employee to be permitted by their employer to take reasonable amount of unpaid time off during their normal working hour in order to look after their children.
Zero fatalities
Engaging workers through consultation, communication, and collaborative processes are important ways to achieve our target of zero fatalities. Discussions on safety, including near-miss incidents, raised by on-the-ground staff are periodically conducted to provide lessons learned, and to establish a practical response. This is then circulated among relevant employees to prevent reoccurrences. Increased awareness and achieving continuous improvements is the key to zero fatalities and safe work environments. Any health and safety incidents are thoroughly evaluated at high-level meetings, together with establishing the necessary corrective or preventive actions. The conclusions are shared with other entities.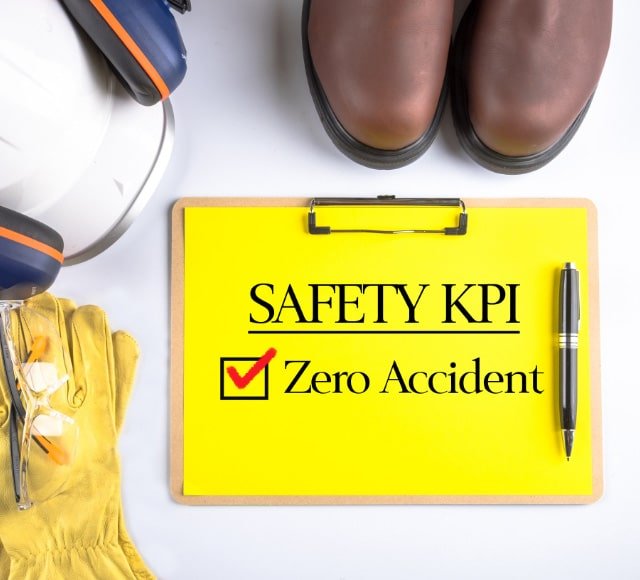 Continuous reductions in injuries and process safety
Any injury or occupational disease is carefully handled by the supervisor and related OH&S staff. All IVL plants around the world have established various measurable indicators that cover total recordable injuries, total lost time, the number of lost days, and the number of absentee days, etc. These indicators are monitored on a routine basis, then the root cause is identified including any possible factors that trigger the incidents. All of the indicators and accompanying data are centralized, consolidated and presented to the Sustainability and Risk Management Committee (SRMC) annually ensuring that any injuries or occupational disease that occur in the workplace are discussed resulting in more robust actions that reduce the rate of injury/occupational disease. The root cause analysis, relevant details, and lessons learned are shared with the other entities.