Sustainable Development Goals
At the United Nations Sustainable Development Summit in September 2015, world leaders adopted the 2030 Agenda for Sustainable Development, which included a set of 17 action-oriented Sustainable Development Goals (SDGs), accepted by all countries and applicable to all. Countries are now mobilizing their efforts to promote prosperity while protecting the world over the next 13 years.
We are committed to playing a constructive role by contributing to the achievement of the following Sustainable Development Goals.
SDGs 2030 Agenda – Halfway There
IVL's Achievements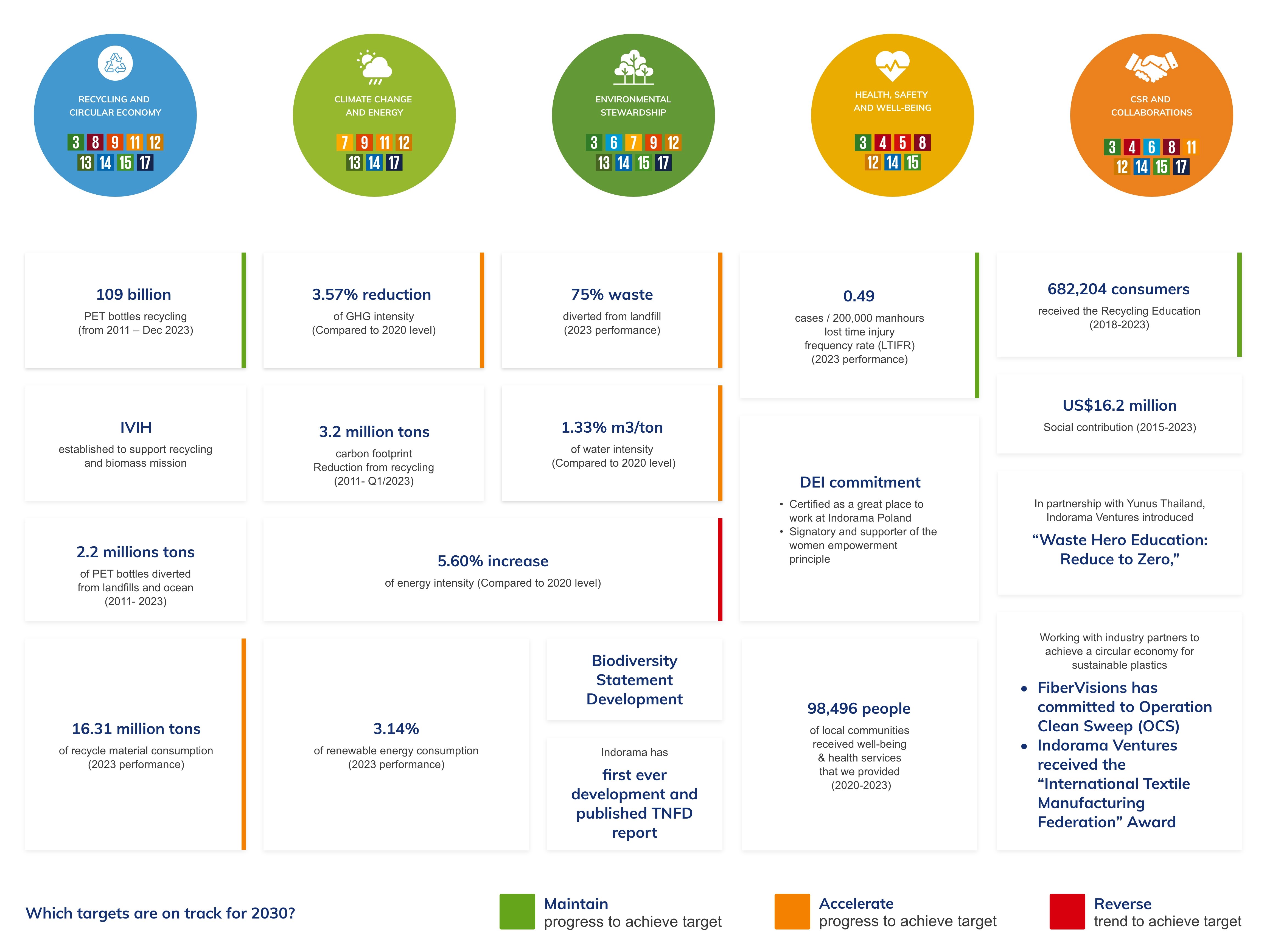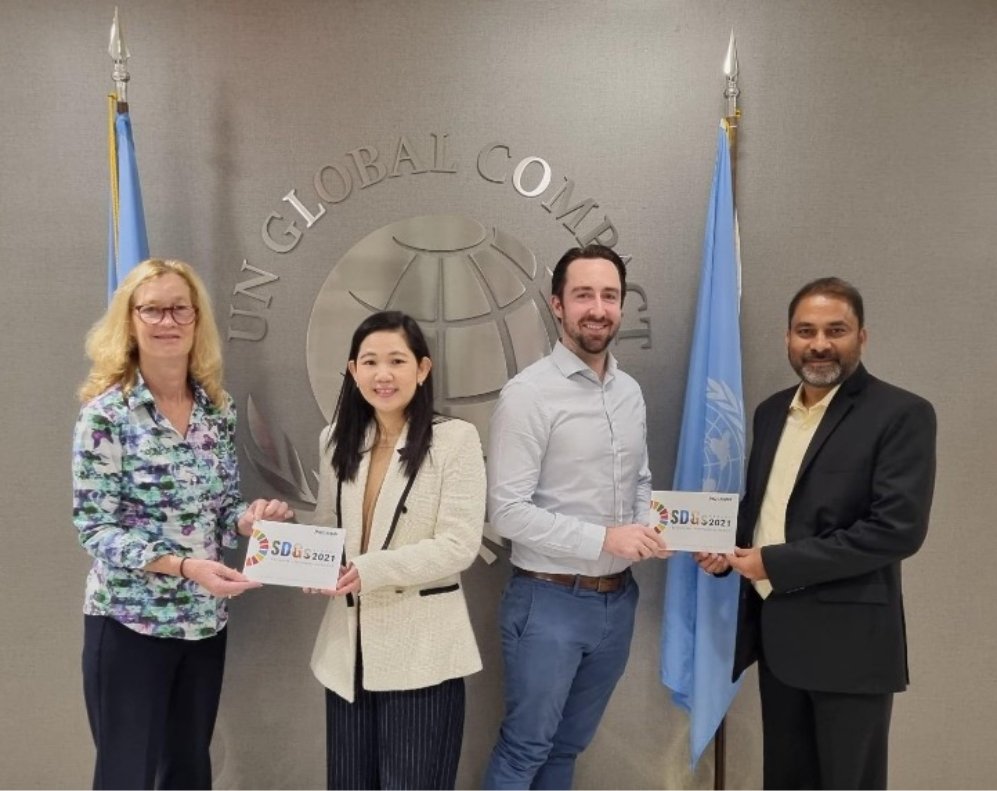 IVL visited the UN Global Compact's headquarters in New York
IVL visited the UN Global Compact's headquarters in New York, and had meetings with Ms. Sue Allchurch, Chief of Outreach and Engagement, and Mr. Maxell MacKenna, Manager of Fundraising and Sponsorships.
The purpose of these meetings was to discuss possible collaborative opportunities in their Supply Chain Pilot Program. This program helps leverage sustainable practices in supply chains pertaining to human rights, environment, labor, and anti-corruption, in line with the UN Global Compact principles. It can further contribute to net zero ambitions and the SDGs.
IVL also took the opportunity to provide the company's SDGs Report to Ms. Allchurch and Mr. Maxell. They both appreciated the report and IVL's efforts and contributions in achieving UN SDGs.

= Major

= Moderate

= Monitor
The 17 SDGs and 169 targets seek to eradicate poverty, strengthen human rights, and promote gender equality and the empowerment of women and girls. They are integrated and indivisible and balance the three dimensions of sustainable development: The economic, social and environmental. The goals and targets will stimulate action in areas of critical importance for humanity and the planet.
IVL hereby pledge that by 2030, we shall collectively invest a total of Baht 1 billion, in approximate 45 projects and initiatives that directly support achieving the SDGs and commit to embedding the SDGs into the core of our business strategies and activities.
IVL's Key Focus Themes on SDGs
Achieving the SDGs by 2030 is highly ambitious. The private sector has an important role to play along with governments, institutions, and communities in delivering these goals. It is in the interest of businesses to engage in creating a more sustainable future.
Considering the nature of business, IVL is committed to play its role by contributing to the achievement of following UN SDGs. The fully coloured goals below are directly impacted by business activities which IVL strongly supports. The faded goals are indirectly impacted by business activities which IVL keeps monitoring.