Recycling Business
As the world's largest producer of PET, Indorama Ventures has reacted to the challenge on
resource management issue as well as on the requirement for sustainable packaging from our
world-class customers by establishing the recycling business. Our recycled products are
bottle flakes, recycled PET or rPET and recycled fibers.
Our recycling mission is to serve the recycling needs of IVL's customers by building a leading, differentiated, and economically attractive recycling business.
Our recycling strategy is focused on strengthening our capability to increase recycling rates globally, contributing to a circular economy, and ensuring a fully closed loop.
Recycling Management Structure
The strategic decision we are announcing today is fundamental to build upon IVL's global recycling platform so as to better support our branded customers and assist them to reach their PET recycled content goals. To accelerate this growth, a new vertical has been created that will be called Indorama Ventures Recycling Group, and will consolidate all recycling activities under one reporting structure.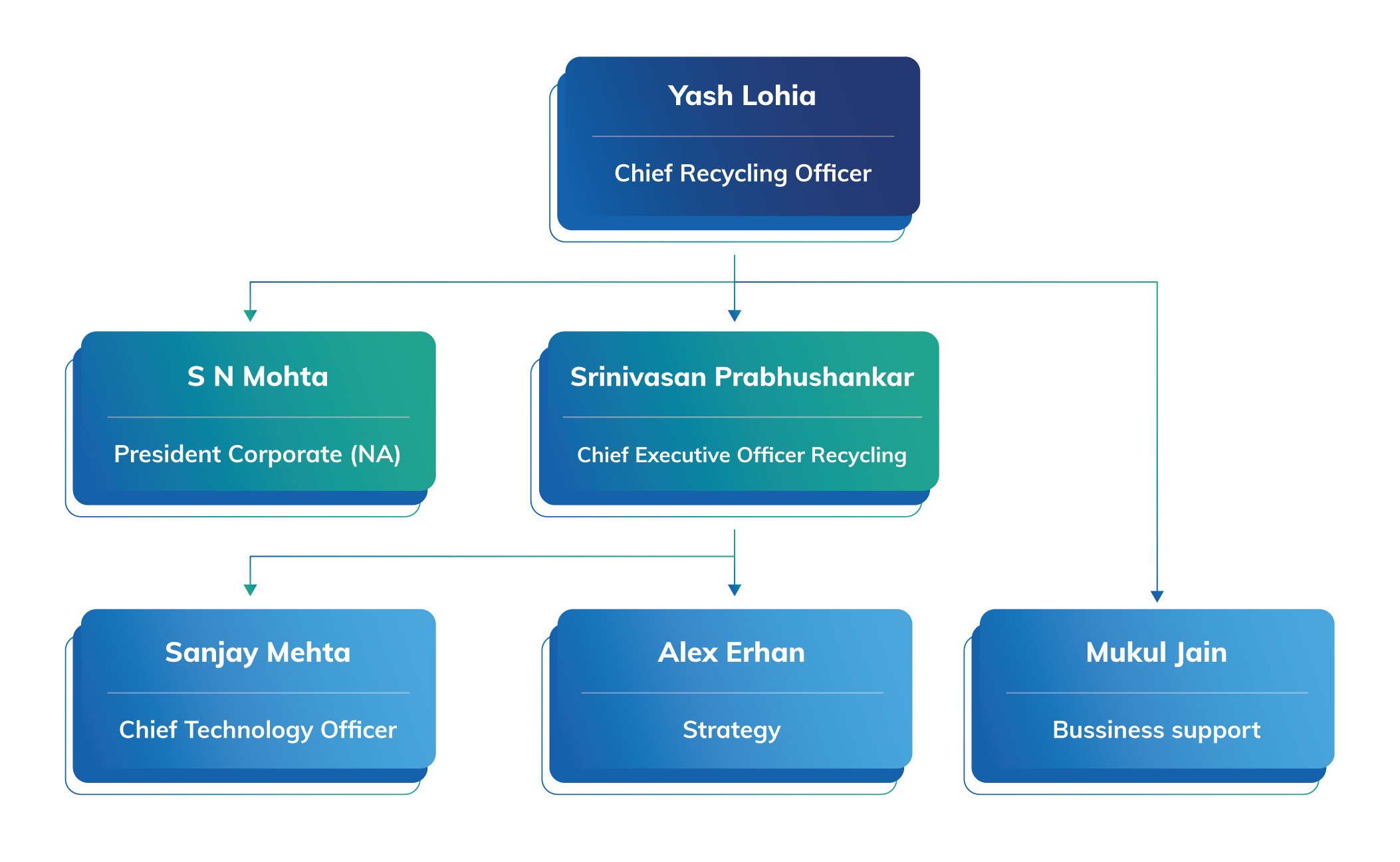 Recycling Facilities Worldwide Locations
Further than promoting the efficient use of natural resources, our recycling operations located in Asia and Europe help minimize PET waste sent to landfill.
Recycled Polyester Fibers
Bottle Flakes
Recycled PET
Indorama Ventures Recycling Plant in Nakhon Pathom
Over the past few years, we continue to expand PET recycling project through the establishment of new recycling plants in Thailand, USA and Mexico. These expansions are a further milestone in strengthening our business and reflect our desire to continue to build a more sustainable business.
Since the PET recycling project has been operating, IVL is able to simultaneously deliver social and environmental benefits to community.