Human Rights
We strongly believe in respecting all human rights and in abiding by the UN Universal Declaration of Human Rights and the International Labor Organization (ILO)'s Declaration on Fundamental Principles and Rights at Work.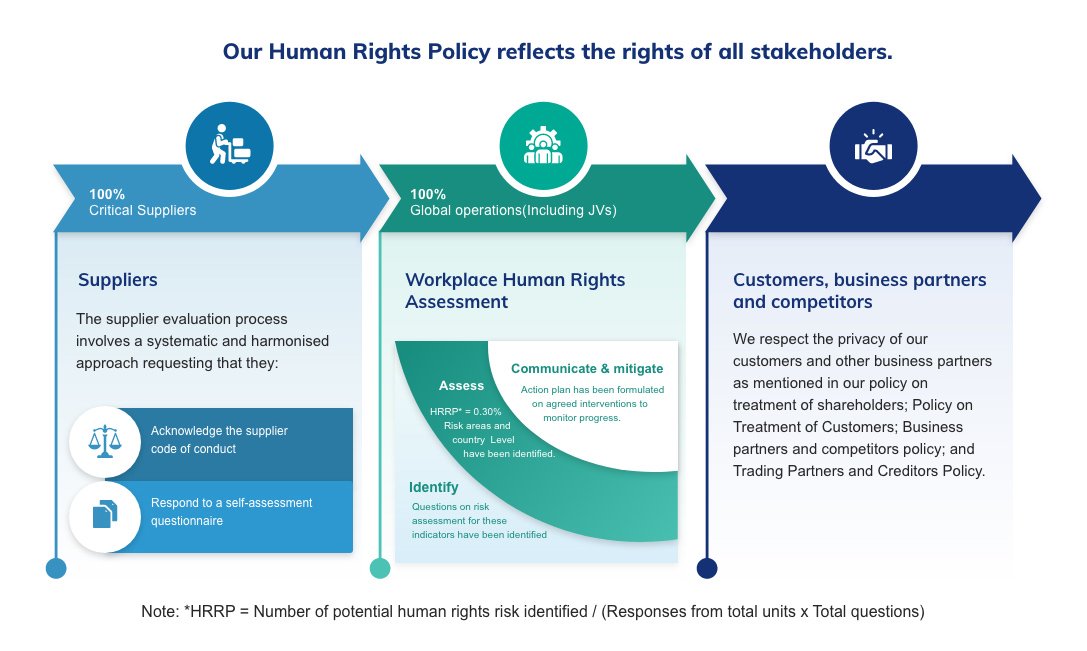 OUR TARGET
ZERO Human Rights violations
2019 Achievement:
There were no operations and key raw materials and non-raw material suppliers at risk for incidents of child, forced and compulsory labor.
In response, we have initiated assessments through a structured annual survey and acted firmly to bridge any gaps throughout our value chain including our suppliers, business partners, customers and competitors.
Workplace Human Rights Assessment
Human Rights protections in our supply chain