Human Capital Development
At Indorama Ventures, learning takes place every day with an effort towards enabling capability and talent development. To ensure the sustainability of these talents, we focus on meaningful investment on our employees for developing their skills, knowledge and exposures.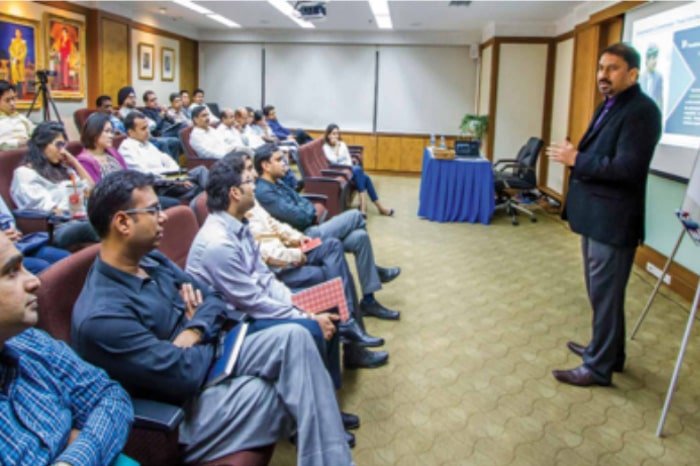 People Development
We continued to invest in our people at all levels by providing access to a modern workplace, development opportunities and an inspirational culture. In 2021, we invested around USD 2,400,000 in people development. Our average training hours per employee increased in 2021 was around 29.92 hours for a total of 708,106 training hours.
All of the programs are designed to ensure that our employees are fully supported, empowered in their day-to-day work, and suitably equipped for future challenges.
Training Hours by Focus Area
Induction and Oreientation
Number of Training Hours per Employee
(Hours/employee)
The following are some of the highlights of the major initiatives:
Program Objectives / Led By
Develop a leadership pipeline in the respective business
Led by the Business Head
Development Program Outcome
33 management personnel participate in this nine-month blended-learning approach designed to develop cross-functional expertise
V-Lead PET & Feedstock Business
Program Objectives / Led By
Develops a leadership pipeline in the respective businesses
Led by a Business Head
Development Program Outcome
With the successful launch of the V-Lead program for the Fibers business, IVL started the same development initiative for 30 management personnel in the PET and Feedstock segment this year with a focus on specific analysis and strategy development for this segment
Program Objectives / Led By
Develop local talent who can replace senior leadership
Led by local HR
Development Program Outcome
18 high potential middle management personnel participate in this unique co-developed program between IVL and the prestigious Sasin School of Management in Thailand, to prepare local talented.
IVL Leadership Curriculum
Program Objectives / Led By
Designed to assist leaders at all levels to develop the skills needed to ensure sustainable business performance
Combines existing and new initiatives, training portfolios, coaching and mentoring
Led by Global HR
Development Program Outcome
The company launched the "Leadership Curriculum" project which aims to develop existing and next-generation leaders globally starting from senior executives to first time junior managers
The Leadership training curriculum will be implemented in 2020 onwards as a long-term development journey. Our goal is to develop a total of 3,500 leaders by 2024.
In 2021, 1,633 leaders participated in various leadership programs including training, coaching, mentoring and internal mobility and other assignment/experience-based programs.
Lean Six Sigma (LSS) Program
Program Objectives / Led By
Streamline processes which result in efficient services and quality products at optimum costs
Led by a global operational excellence champion
Development Program Outcome
LSS is a continuous improvement program at IVL that helps us build a culture that advances people development and employee engagement. While LSS does have many world-class analytical techniques and a disciplined approach to project work, it is essentially a people-focused endeavor. LSS started with four sites in 2014 and grew to 41 sites on five continents by 2019.
In 2019, 1,880 employees attended LSS programs and undertook over 300 projects. Of these projects:
17 projects focused on reducing water, energy, and power usage
27 projects focused on improving process efficiency
226 projects focused on operational improvements generating over USD 9 million in savings
From 2012 to 2019, over 62,896 Six Sigma training hours resulted in over USD 41 million in savings for the Company.
From 2018-2019, highlighted projects were selected in line with IVL's strategy, covering all function areas:
Environment Health & Safety (EHS)
Customer-related (Complaints or New product development)
Quality
Productivity
Reliability
Sustainability
Cost-savings
Manpower development
CSR
Cross-functional teams are formed and projects are undertaken to break silos and enhance the subject's knowledge and experience.
Lean Six Sigma strongly supports a strategy focused on sustainability and our values. We have an important opportunity to positively impact our environment along with our company globally.
One way that LSS supports sustainability is by making our processes more efficient. We produce less waste and use fewer precious resources.
In 2020, the focus will be on engaging more people through LSS. We will look to further integrate Industry 4.0 tools into LSS through the digital excellence belt that is currently in development, and will continue to focus on being a responsible industry leader that empowers passionate, talented people through important projects.
In 2021, our Lean Six Sigma (LSS) belt training series were included in "IVEX World-Class" training programs to incorporate first-rate tools that build a foundation to align IVL's business goals. Furthermore, we arranged the IVEX project competition, which focus on Lean Six Sigma (LSS) projects completed in each business. The scoring is calculated by averaging three criteria: Define, Measure, Analyze, Improve and Control (DMAIC) methodology, LSS tool usage, and project impact.
In this year, the team from Indorama PET Nigeria Limited won the global winning award for their "Compressed Air System Energy Efficiency Improvement" project, which can potentially generate substantial savings from the reduction of energy consumption by maintaining a compressed air system